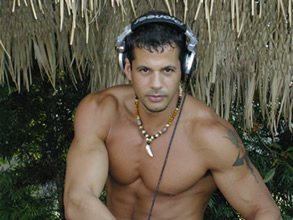 DJ Talla, Marcelo Tallandre, is credited for being one of Brazil leading trend setters in the night life arena. From being the first corner stone DJ of X-Demente (est. 1995),to becoming one of the most loved DJ in Los Angeles, CA.
Talla first influence with the music industries began during his days as a Olympic gymnastic coach for fifteen years. He was inspired by the different sounds and techniques of the music he encountered. Talla began to develop his own style and has since received world recognition for his creative style of sex music and powerful tribal and house.
With performances that stretch across continents and around the world, Massivo (Sao Paulo) Pier Maua (Rio de Janeiro) White Party (Palm Springs) Billboardlive (Miami), and many more. Since 2001 he has been the resident DJ at one of the hottest spots in Los Angeles "The Abbey". Talla has truly become a DJ to lead the world further into uncharted territories of this epidemic we call the night life.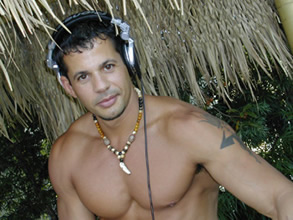 Talla's International following is also on a constant rise as he performs all over the world and pays regular visits to world class venues. Skol Beats (Rio de Janeiro) a venue that house's over forty thousand people Suzike Ball (Tokyo) and many more.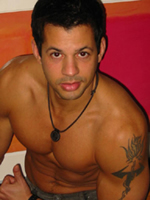 With support from top DJs Manny Lehman, and music composer Chris Cox he has become a true believer in the worldwide movement, someone with clarity of vision and passion for his trade-take a look at the "world through his eyes" and see what it has in store.
After a nation-wide search DJ Talla was picked to be the resident DJ at Las Vegas' alternative club on the strip called KRAVE.
DJ Talla lives in Las Vegas, NV