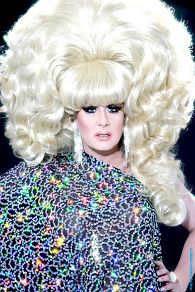 Way before RuPaul (her ex-roommate) came the reigning "drag diva" Miss Lady Bunny. She is an institution unto herself in New York City and all over the world.
The Lady is also known for creating the very popular yearly NYC festival "Wigstock." She tours constantly either hosting or performing her one woman show.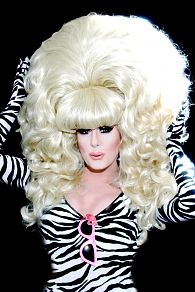 After you have heard her wicked sense of humor you will have truly experienced a taste of Bunny!I just have to say that I have never witnessed anything funnier than Lady Bunny's act. She is not only a professional but one of the hardest working women in entertainment. She is a must for your pride events, or for that special event at your club.
She can DJ, MC an event, or perform her "unique" one woman show.
Lady Bunny resides in New York City.