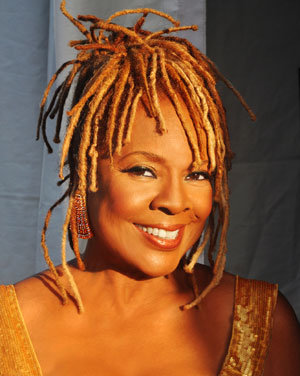 Thelma Houston
Thelma Houston sings the song that truly defined the disco era. That Grammy award winning #1 Pop/Dance song is called "Don't Leave Me This Way". She also sings several other classic songs, like her hit "Saturday Night Sunday Morning", and an amazing tribute to Motown, which are part of her electrifying show.
Thelma has been very busy with TV appearances, on the Today Show, an extensive interview on VH1, ABC's the Disco Ball, PBS's Love Rhythm and Blues, The Motown Christmas Show, and game shows: Family Feud and The Pyramid.
Thelma lives in Los Angeles.
Click here, to visit Thelma's offical Website...